Classic Wrap Dresses With Timeless Style from Miss Match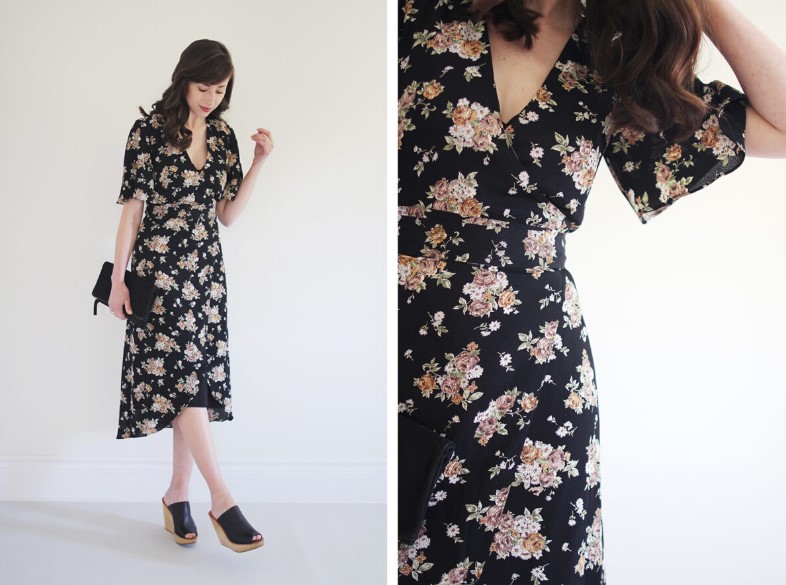 Fashion trends come and go, but chick wrap dresses are the test of time always in demand, and never go out of fashion. It has a different look from a traditional dress. Well, wrap-around dresses come with a unique cut that will enable you to highlight the body.
They are colorful and comfortable. This dress gives a stunning look, making it a perfect dress for summer. Wrap dresses are popularly available in black and white colors that may be your favorite all the time, but it does not mean you should look for other vibrant colors.
Midi wrap dresses are also available at Miss Match made of satin and can transform into a unique, comfortable style. You can choose chic wrap dresses from Miss Match
wide collection of monochromatic colors like red or blue. In this article, we'll tell you classic chic wrap dress from Miss Match that adds personality to your summer wardrobe:
1. Marilyn Short Sleeve Floral Print Wrap Midi Dress
This floral print wrap midi dress looks simple and sober. You feel classic and elegant in this dress. It comes in red and white print all over with fine fabric, making you ready for a day out or evening out or night event. It is perfect for your small garden party as well. Let's choose a wide variety of styles and patterns from the Miss Match online store.
It has a standard fit and a classy wrap front that forms a lovely v-neck. The waist is defined as a flattering form by the self-tie fastening. Drapey short sleeves and gathers through the top give a breezy feel.
2. Leona Tropical Print Wrap Midi Dress
If you want to look more stylish, consider this dress from the Miss Match collection. The tropical print wrap midi dress is stunning and you feel beautiful wearing this. You can pair it with heels and a clutch bag to add some more style. This dress is recommended for a wedding or date night. You can also try it for a romantic dinner with your partner. Leona tropical print wrap midi dress is in green color, but you can see other colors as per your choice.
3. Holland Floral Print Wrap Maxi Dress Taupe
It is the prettiest dress you have ever seen. With a decent look, add glamor to your dressing style. You feel comfortable and confident in this classic dress. This wrap maxi dress is in a floral print design with a front wrap design ending in a flattering ruffle hem. Holland floral print wrap maxi dress taupe is available at the Miss Match store, and you can buy it from there.
You can pair this dress with stilettos and wear a beautiful smile. It is an ideal dress for a wedding, winery, or date night. 
4. Gia Floral Print Wrap Maxi Dress
This dress does not need an introduction for wearing it. You'll look perfect. With a graceful design with a multi-red and pink floral print with a front wrap, you will just fall in love with this wrap dress.
It makes you feel adorable and leaves you stunned while people compliment you. You can style it with a pair of heels and a clutch to complete the look.
Conclusion
Dress is a part of your fashion and style that improves your personality and makes you unique, therefore, it is important. Everyone is her own taste in a fashion which also makes them different from each other. Miss Match clothing collection is sufficient for everyone, where you can match chic wrap dresses with your taste.
Related Posts